Outdoor leader
 

Adshel NZ has announced the appointment of Elaine Gibbons to the role of head of marketing and partnerships.
Reporting to sales and marketing director, Ben Gibb, Gibbons will be responsible for continuing to build Adshel's profile within the New Zealand media market, supporting product launches, new initiatives, and Adshel's innovation agenda. Her role includes responsibility for Adshel's expanding research and insights program, taking a lead in the data roll-out. She will also support client partnership development as Adshel looks to develop tier one media supplier relationships with key advertisers. 
 
Gibbons has over 17 years' experience in media agencies in New Zealand and the UK, in both strategic and client lead roles, most recently holding the position of chief client officer at Mindshare.
 
Speaking on Gibbons' appointment, Gibb said: "We are very excited to have Elaine on board, with her wealth of experience in the world of media agencies. Her professional focus has been contributing to and developing communications strategies, taking a particular interest in how trends in technology drive changes in audience behaviour. Elaine's understanding of what motivates consumers will add value to Adshel's digital, data and audience insight ambitions, bringing new ideas that will be invaluable in supporting our current and planned business growth. This is a significant appointment for Adshel. We are pleased to have someone with Elaine's expertise joining the team, and I am sure we will see a positive response from the market as a result".
 
She commences her new role on 29 May.
A new giant among us 

Little Giant has announced the appointment of Erik Hay as creative director.
Hay held creative leadership roles at Saatchi & Saatchi London, Publicis Melbourne and Clemenger BBDO Wellington before a two-year stint running a fourteen-strong team at Weta Workshop in Wellington. He brings to Little Giant extensive experience in crafting original and innovative concepts for a range of brands, including Tourism Victoria, NZTA, NZ Post, Cadbury, Virgin Mobile, Paramount Pictures and Adidas.
"It's terrific to have joined Little Giant," says Hay. "When I first met Mark [Hurley] and the crew, I was impressed with their considered, professional approach, quality work, and positive, collaborative outlook. There's real momentum and a heap of talent here. I'm looking forward to seeing what more we can do for our clients."
Little Giant CEO Mark Hurley describes the appointment as a breakthrough moment for the independent creative agency.
"We are extremely excited to have someone of Erik's experience and intellect leading our creative department," says Hurley. "As a creative agency that's digitally-led in our ideas and execution, we needed a creative director that not only had extensive experience crafting brilliant creative concepts, and leading senior creative teams, but also understood the implications of emerging technology on the way brands communicate. Hay's experience and expertise uniquely traverse both creative ideation and technology, making him a perfect fit for our modern approach to the agency model. We're thrilled to have him as part of the team."
The appointment of Hay follows the arrival of core talent to the independent agency, with Ian Howard, Liam Coxon, Danica Paki, Tanja Seselj and Richie Bramley all joining in the last 12 months.
Senior additions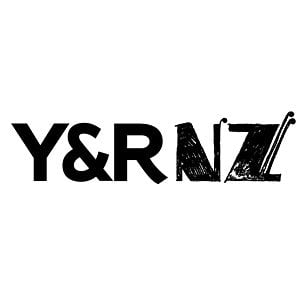 Y&R Media has bolstered its senior team with two new hires.
Emma Cockburn joins the team in the newly created role of head of performance. Cockburn has worked for the last 15 years in the United States running digital media teams at [email protected], iCrossing, Razorfish and Performic. 
Building on Y&R Media's existing performance talent, Cockburn's role will encompass all performance media strategy, implementation and management. 
"When I was looking at the agencies in New Zealand, Y&R really stood out because of their creative thinking around their campaigns such as McWhopper, Love From Land Rover, Breast Cancer Cure to name a few. These campaigns are reflective of an agency that's constantly thinking outside of the box and pushing their clients to take the leap with them," says Cockburn. 
"As a marketer, it gives me goosebumps just thinking about the impact that these campaigns have, that we aren't just selling products, services or direct response but an experience that is truly impactful. I want to work for a company that has this built into their DNA and will constantly challenge the norm, it makes me excited to get up for work every day."
Y&R Media has also announced a new strategy director, with Sophie Joiner set to start at the agency from mid-May. 
Returning to New Zealand following a brief stint travelling overseas, Joiner previously held the same position at OMD. 
A well-known talent in the New Zealand media industry, Joiner's work spans across all advertising categories with numerous award winning campaigns under her belt. 
Joiner will be leading all strategic output from the agency, with a focus across both the media team and the wider Y&R remit. 
National GM Nicky Greville, who has just returned to the agency from maternity leave, says: "We are incredibly excited to welcome both Emma and Sophie to our growing team.  Both are absolute superstars and bring some exceptional skills within their respective areas."
From acting to directing
Angela Bloomfield, best known for playing Rachel McKenna on Shortland Street for 23 years, has joined the ad world ranks by signing onto production company Eight's roster of directors.
Bloomfield will draw on her experience directing a number of TV shows during her acting career, including hundreds of episodes of Shortland Street, two blocks of Go Girls (2008 and 2010), two episodes of Jackson's Wharf and two award-winning short films The Hack (2011) and Linda's List (2015). 
Bloomfield is currently writing and directing a web series called Shop Girls, which is a co-production between Eight and NZME.
Eight says Bloomfield's stand out skill is directing untrained talent with an ability to put inexperienced actors at ease and drive earnest performances. Having honed her own acting skills on the set of Shortland Street after being brought in as an untrained actor, Bloomfield has, in turn, directed countless others who also lack formal training. 
"Making the choice to step back from acting to focus on my directing was absolutely the right decision," says Bloomfield. "I'm loving being back behind the camera, and joining Eight is the icing on the cake. I look forward to working with the team there on new projects."
Eight General Manager, Dan Higgins, says: "Ange is a great talent, a total pro and a joy to work with — all prerequisites for success in the commercial world. It's a pleasure to watch her practice her craft, whether it's acting or directing or doing both at the same time. She's a huge asset to Eight and we look forward to watching her thrive in ad land."
The card man
Flexi Cards has appointed sales, marketing and loyalty expert Chris Lamers from Sovereign as its new chief executive in New Zealand.
Lamers takes up the position on Tuesday, 18 April, following the resignation of Greg Shepherd who was with the company for more than 12 years.
"I am excited about the opportunity to lead innovation and growth at Flexi Cards in New Zealand, where our aim is to build on the great work and products already in place and expand both the product range and our loyal customer base," says Lamers.
Chairman of Flexi Cards Ltd, Carlos da Silva, says: "Chris has a long career in sales and marketing leadership roles across a diverse range of industries. Combined with roles in corporate strategy, data analytics, innovation and general management, he brings a strong customer and team focus to the CEO role."
As Sovereign's chief officer of brand, innovation and marketing for the past three years, Lamers undertook a number of significant developments, including establishing an online sales channel, customer engagement programmes, and data analytics functions.
Prior to Sovereign, Lamers was at Loyalty New Zealand (Fly Buys) for six years, first as head of marketing, then head of customer engagement and lastly as interim CEO. 
He also spent more than six years as general manager of marketing for Positively Wellington Tourism where he was responsible for developing international and domestic tourism sectors, and three years at Tourism New Zealand. Earlier in his career, he worked in journalism and public relations.
Lamers has also held board roles with the New Zealand Marketing Association and the Financial Services Council of New Zealand.
"Given Chris' wealth of experience in retail, as well as his expertise in marketing and general business management, we are excited about the ideas he will bring to our New Zealand operations," says da Silva. 
Flexi Cards NZ will relocate to Newmarket from East Tamaki in September, where Lamers will lead a combined consumer and commercial team for FlexiGroup in New Zealand.
"This creates great opportunities for us to come together as one New Zealand team and demonstrates a strong, ongoing commitment to the New Zealand market by FlexiGroup," says da Silva.
Another title in the bag
Goodman Fielder New Zealand managing director Tim Deane is the new chair of the New Zealand Food and Grocery Council.
He replaces Veronique Cremades, the country manager of Nestlé NZ, who has completed her term.
Deane has had broad executive experience in the dairy, financial services, pharmaceutical and tourism sectors.  Directly before joining Goodman Fielder, he was managing director of Fonterra Brands New Zealand, and before that was director of global sales for the Fonterra Co-operative Group. He has also held senior positions at Sovereign Assurance, Bank of New Zealand, Merck Sharp & Dohme, and Tourism New Zealand.
While on the FGC Board he has chaired the Health and Regulatory Working Group.
He said he was honoured and humbled to be chosen to chair the industry organisation that represents the manufacturers and suppliers behind New Zealand's food, beverage, and grocery brands.
"Our members are a vital cog in New Zealand's economy, accounting for 72 per cent, or more than $31 billion, of total merchandise exports, and employing about 400,000 people, or one in five of the workforce," he says. 
"I'm looking forward to building on the work of my predecessors Veronique Cremades and Pierre van Heerden in ensuring our industry delivers for New Zealand. FGC is an extremely hard-working and innovative organisation and I look forward also to working with members in an open and accessible manner to further that work."
FGC chief executive Katherine Rich says Tim Deane brings his own special knowledge and experience in the food industry to the role.
"FGC has had the benefit of being chaired by industry leaders down the years, and Tim continues that tradition. He has been a big part of FGC and I really look forward to working with him on a new level."
She also paid tribute to Cremades: "It was an honour and a privilege to work with Veronique. She was our first female chair and introduced her own unique style to the role. Her emphasis on issues around healthy eating was a standout of her leadership."