When Emily Isle first joined FCB New Zealand back in the mid-2000s, she was the only digital media professional there. Almost a decade after leaving for New York, she returns to the country as its new general manager of digital media, finding herself in a whole new digital environment. 
"When I had initially started at FCB it was quite early on in the digital marketplace here," recalls Isle. "Digital media work was still being outsourced to the Internet Bureau, so it was a big process of bringing digital in-house and growing with the market at the time."
"It's quite an interesting experience having left the market and then coming back. I think it was something like a team of 12 when I first left, but now that team is closer to something like 26," says Isle.
After four years as FCB's digital media strategist helping build up what's now a well-oiled machine, Isle moved to New York working on accounts for big name brands like Verizon, driving online submissions for cable and phone services. After a year working with Verizon, she moved to Starcom to work on the more creative side of things where she paired up with Samsung Mobile, and it was at Samsung that some of Isle's campaigns started hitting viral headlines.
First, there was the Jay Z album, which saw Samsung team up with the hip-hop entrepreneur to release his twelfth studio album—Magna Carta Holy Grail—as a free download for the phone's customers. And unlike that time Apple annoyed a tonne of people when it imposed Bono and his band onto millions of iPhones around the world, Samsung, it seems, knew better than to repeat such a faux pas, and instead made the album available via an app.
"That campaign was great because I was actually doing the full planning for Samsung at the time," recalls Isle.
"It was a great experience for that holistic understanding of going to market and doing it around the opportunity to launch an album in a way that had never been done before. Because ultimately, the product we were promoting was the Samsung phone itself…but you're also really giving value to your current customers in a unique way."
Then a year later, modern day pop culture hit an iconic milestone when Oscars host Ellen Degeneres took the most star-studded selfie in the world, sending ripples throughout the viral stratosphere. Although what seemed like a spontaneous burst of jovial camaraderie among Hollywood elite, the selfie was actually orchestrated by Samsung who has a deal with Oscars broadcaster ABC network.
"Samsung were very innovative in terms of how they worked with big events marketing," says Isle. "We did a lot of second screen executions, so we did the Ellen selfie which turned out to be a huge success."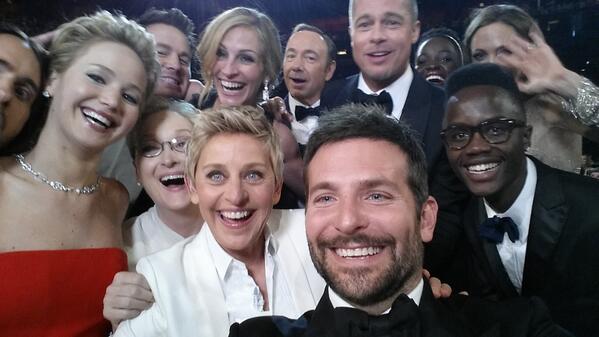 Having returned to a vastly different marketplace, Isle says that not only has digital grown, but it's had to adapt, citing one of the biggest changes to the industry in the last decade as the rise and expansion of data in marketing. 
"When I first started out, you could buy based on the content you wanted to be around because you knew your audience also read that content," says Isle. "But since then, there have been extra layers added on in terms of ways of buying the audience itself and identifying exactly who is seeing your ad and qualify that with data coming in, whether that's data from publishers, from clients themselves or from apps in the case of Samsung because they launched their own app from their phones. So all these incredible sources of information help us be creative about the way we want to appeal to  customers because we know so much more about them."
"For example with the Jay-Z album, we could see from all this information we had about our customers and their interest in that category from a music perspective, but also build on that by narrowing it down to an artist that would make a really good partner and pull all of those thinkings together into a full experience. That's the sort of thing we wouldn't have been able to do at the start of my career in terms of having access to that data and information."
Now, with an expanded team, more resources, greater demand and growing possibilities, what's next for Isle's second time round? 
"I was very interested to come back to FCB since there was the opportunity to lead the team that had grown since I'd been gone, continue those relationships that I'd built up when I was here previously and I just saw such a great model in FCB in terms of the full-service opportunity considering data has become such a big driver of everything we do in digital."
"A big part of the next couple years will be our data offering and leveraging that point of difference. The fact that now we're a full-service agency, we have that offering across more than just media," she says. "Now it's customer relationship management and how we look at creative and just having this holistic view of things and making sure that it's all connected and working together."