While the majority of political messages focus on rousing an individual's sense of civic and democratic duty (such as Rock the Vote), Vice NZ is taking a slightly different route with its latest partnership with the Electoral Commission called 'We Are New Zealand'.
The short-form series, which debuted earlier this week, focuses on six young and creative individuals who share their stories around things like family, heritage, work and politics. The first episode revolves around the musician Kings, with the remaining five episodes—which are set to air every week in the run-up to the September general election—focusing on an academic, a tattoo artist, a chef, a stand-up comic and a fashion designer.
Vice NZ's marketing and business development manager, David Benge, says the series comes off the back of the work it did with the Electoral Commission last year around the local elections, which saw Vice travel across New Zealand to ask young people about the issues that mattered to them.
He says that both organisations were keen to extend that partnership, and with the general election steadily approaching, Benge says it offered an ideal opportunity to take a more national approach and speak to young people who haven't traditionally exhibited large voter turnout.
But unlike its politically-oriented work from last year, 'We Are New Zealand' is less explicitly about politics and more explicitly about society and culture. For example, the first episode with Kings shows the musician exploring his heritage, family and Maori roots. Only in the final moments of the five-minute video does he talk directly about his relationship with voting.
"In our opinion, [politics, society and culture] are intrinsically linked through this overarching notion of identity," says Benge.
"If you look at the make-up of New Zealand, you've got Maori who can trace their ancestors back hundreds and hundreds of years, [whereas]in one of our upcoming episodes, it focuses on someone who just got here 18 months ago. So it revolves around this notion of what it means to be a 'New Zealander' and who has the right to have a say and who doesn't."
Benge says that for this reason, the "bespoke" series focuses on people doing culturally relevant things in order to show how different people identify as New Zealanders in different ways. 
"We wanted to connect with people on a human level and I think the things that people often connect with are culturally inspiring things," he says.
"I think the theme throughout it all continually comes back to this idea that we're all different, but we're all New Zealand. Even if you feel like you're not part of a bigger community from time to time, if you look a little closer, there are a lot of people just like you everywhere."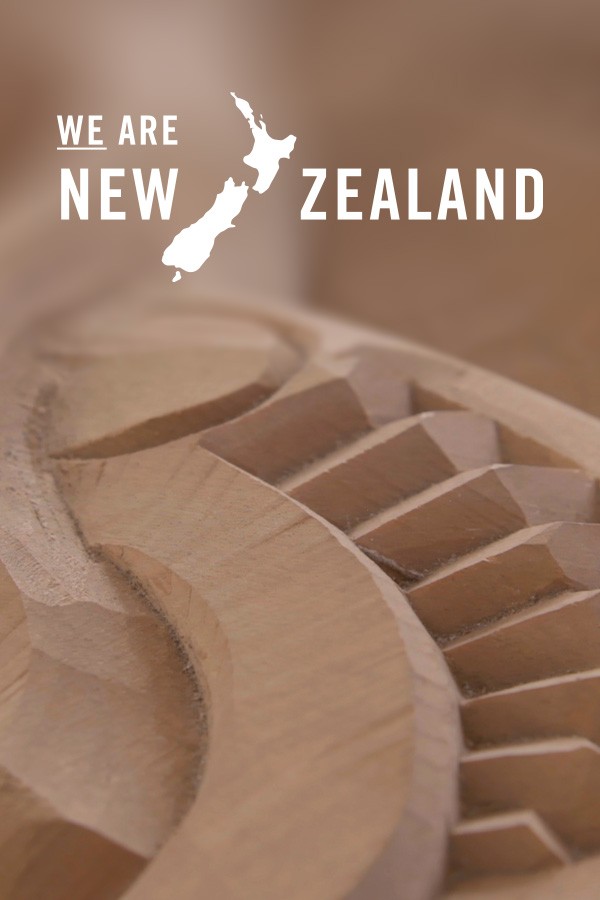 While the Electoral Commission has worked in a number of different ways to publicly appeal to New Zealanders to vote, some of the most prominent campaigns the Commission has done so far have been on youth-oriented outlets that include not just Vice, but also The Spinoff, Flava, ZM and Fresh in an effort to appeal to more millennials. And while someone like Kings is a relatively visible personality in New Zealand (his 2016 hit 'Don't Worry Bout It' broke Lorde's record on the singles charts), for the most part, 'We Are New Zealand' focuses on everyday people that you "pass on the street but have no idea who they are".
"For me, I like this idea of reiterating the fact that there's something remarkable and spectacular about everybody," says Benge. "It's about making authentic, relatable content for young people, not just about hanging everything off of celebrities trying to convince you to do stuff."
"Helping to tell these stories which show that you do have a voice and it does matter is important, because if you're legally old enough to vote then you're legally old enough to have a say and find what direction the country is headed in."